Undoubtedly Harmandir Sahib, popularly known as The Golden Temple, is considered as the most popular Sikh pilgrimage in India. But the list of Sikh pilgrimages includes many names, which are equally revered and has some legend associated with it. As many as 20 million Sikhs reside in different corners of the world.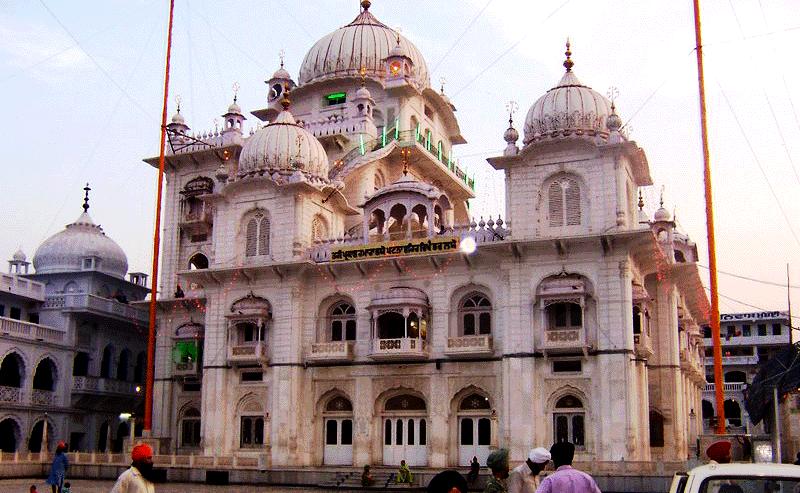 Let's take a short detour into the birth and history of Sikhism in India.  More than 500 years ago in Punjab, India, a child was born to a Hindu couple. Named as Nanak, the child was expected to follow the footsteps of his father and join the ancestral  profession of mercantile. But destiny had some different plans in store for him. The boy was quite pensive and solicitous. He was disinterested in the dynamics of the material world.
At last, one fine morning, he went into the river called Kali Bein to bathe. As per the legend, he entered into the river but did not come out. For three nights and three days, his friends searched him, but were unsuccessful in finding him.  Then came the phenomenal day when Nanak emerged from the water.
It is believed that the tenure for which Nanak was missing, he had an amazing spiritual experience. For the period, he was in close association with God, who enlightened him and asked him to acquaint people with his true identity. After three days of disappearance, Nanak, finally, reappeared. Next day, he said that he was taken to the God's court. He was asked to spread the word that through true devotion to God's name humans can break the cycle of death and re-birth and merge with God.
After Guru Nanak completed his tenure on earth, he was subsequently followed by nine other gurus. However, the tenth Guru named as Gobind Singh suggested that there is no need for a living Guru anymore. Therefore, he founded a spiritual successor in the holy text called Guru Granth Sahib and a physical successor in the Khalsa. Since the inception of Sikhism, many Sikh shrines, in the name of Gurudwaras, were constructed in different parts of the country.
In a bid to facilitate Sikh, Punjabi and other Punjab based communities with a trip to Sikh shrines based in India, IRCTC (Indian Railways Catering and Tourism Corporation) in association with the Punjab Heritage and Tourism Promotion Board (PHTPB) launched the Panj Takht Express. The weeklong journey offered by this tourist train will cover  Sri Harmandir Sahib Ji, Sri Akal Takht Sahib Ji, Takht Sri Keshgarh Sahib Ji,  Takht Sri Damdama Sahib Ji, Takht Sri Patna Sahib Ji and Takht Sri Hazur Sahib Ji.
Sri Harmandir Sahib
Located in Amritsar, Punjab, Sri Harmandir Sahib, also known as the Golden Temple, is one of the famous Sikh shrines in the world. The fifth Guru, Arjan Dev, himself designed the architecture of this temple complex. Inside this temple complex, there is an Amrit Sarovar – pool of nectar. It is open for people of all religions.
Takht Sri Damdama Sahib
An important destination from the perspective of Sikh pilgrimage tours in India, Takht Sri Damdama Sahib is a place where Guru Gobind Singhji sought refuge during his battles with the Mughals. He stayed here for 9 months and worked on the Adi Granth.
Takht Sri Patna Sahib
Located 20 kilometers away from the Patna Airport, Takht Sri Patna Sahib was founded in commemoration of the birthplace of Guru Gobind Singhji. It was built by Maharaja Ranjit Singh on the bank of river Ganges.
Takht Sri Hazur Sahib
Locate just a half kilometer from the left bank of the river Godavari, Takht Sri Hazur Sahib is the place where Guru Gobind Singh made his camp in 1708 AD following the departure of the  Emperor Bahadur Shah.