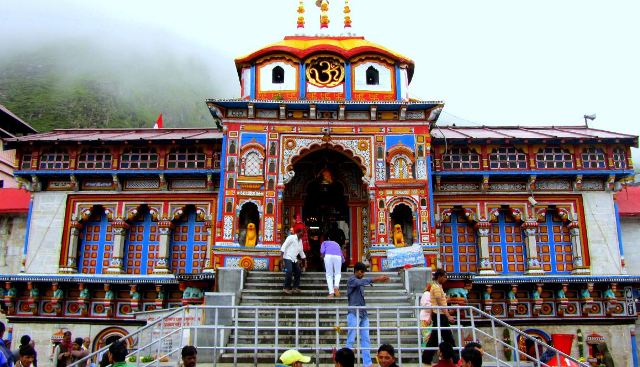 Badrinath Temple
The doors, 'Kapat', of the Sri Badrinath Shrine will get closed for the devotees from November, for the next six months, as reported by officials on Tuesday.
On Dussehra, the management committee of the Sri Badrinath Shrine took a decision on this, after calculating the fortunate timing according to the almanac.
"The doors would close for the winter breaks starting 18th Nov at 7:38 p.m.," said by the Officials. The closure process has already been started with the "Panchak Puja" on Sunday.
"The closure process would be completed with proper puja on Nov 18th, under the Rohini Nakshatra and Mithun Lagna," added an official.
Due to the annual winter break, the Sri Badrinath Shrine will be closed for the next 6 months.
The Badrinath Yatra 2022, part of the sacred 'Char Dham Yatra', undertaken along with pilgrimage to Gangotri, Yamunotri and Kedarnath, (every year), was disrupted in June'13, after a cloudburst in Uttarakhand. The flash floods desolated the area and damaged the roads.
Thousands of worshippers were marooned on the way to Badrinath and hundreds were found dead in the Kedar valley. Hundreds of pilgrims are acknowledged dead now as there is no report available.
Explore Badrinath Yatra Packages