Great news for all pilgrims planning to undertake Kailash Mansarovar Yatra in 2014. China has decided to drop its plan to hike the fees of kailash mansarovar yatra by $100 for each pilgrim. This decision was taken in the meeting between the indian foreign secretary Sujatha Singh and the chinese counterpart Vice Foreign Minister Liu Zhenmin.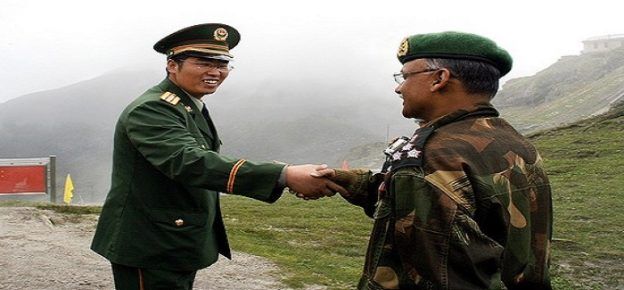 Liu got agreed upon India's request to drop his plan to hike the fee of Kailash Yatra from $800 to $900, Said Sujatha Singh.
"He responded quickly on Indis's request and represent the demonstration of the goodwill between the two countries," Singh told reporters after the meeting.
Every year MEA (Ministry of External Affairs) which is an Indian government agency, organize this yatra in the month of June till September. The yatra is undertaken by hundreds of pilgrims to experience the religious value, cultural significance and the beauty of nature associated with Himalayas at high altitude of around 19,500 feet.
The government has decided the limit of 18 batches for this yatra having each batch with a maximum strength of 60 pilgrims who will allowed to do the darshan of the abode of Lord Shiva (Mount Kailash) between 8th June 2014 to 9th September 2014.
According to the Chinese Zodiac, 2014 is the Year of Horse and it is believed that pilgrims parikrama at Kailash Mansarovar this year will be karmically equivalent to 12 yatras of kailash mansaroavar.
Mentioned below is the important Tips & Notes for Pilgrims :
1.) Important Notes for Pilgrims:-
      a. Applicant must be medically fit.
b. Applicant must be physicall fit.
c. Applicant's Age should be between 18-70 years.
d. Applicant BMI (Body Mass Index) level should be 27 or less.
2.) Tips for Pilgrims:-
a. Carry all the importants documents.
b. Carry diamox for acclimatization to high altitude conditions
c. Carry a watter bottle along with you.
d. Do 3-5 km morning walk or jog daily.
e. Carry warm clothes & keep try to cover you whole body. (Arms, head)
f. Sunscreen (SPF 30+) and sunglasses will help protect from Sun at higher altitude
[You may also checkout here some : Kailash Mansarovar Yatra Packages ]
Related Posts :
How to Plan Kailash Mansarovar Yatra
Things to do at Kailash Mansarovar