Complete Guide of Kailsah Mansarovar Yatra 2020
Significance Kailsah Mansarovar Yatra 2020
Mount Kailash and Lake Mansarovar Yatra is one of the revered pilgrimage journeys and widely known for its religious significance. The Kailash Mansarovar journey requires a tedious trek through rough landscapes and unfavorable setting to get through high altitudes. Excruciating cold is one of the situations that make preparation of the Kailash Mansarovar Yatra of great importance.
Kailash Mansarovar Yatra is one of the pious expeditions, which beholds great cultural and religious significance in various religious sects in India. We offer the online booking for Kailash Mansarovar Yatra which starts in the month of May.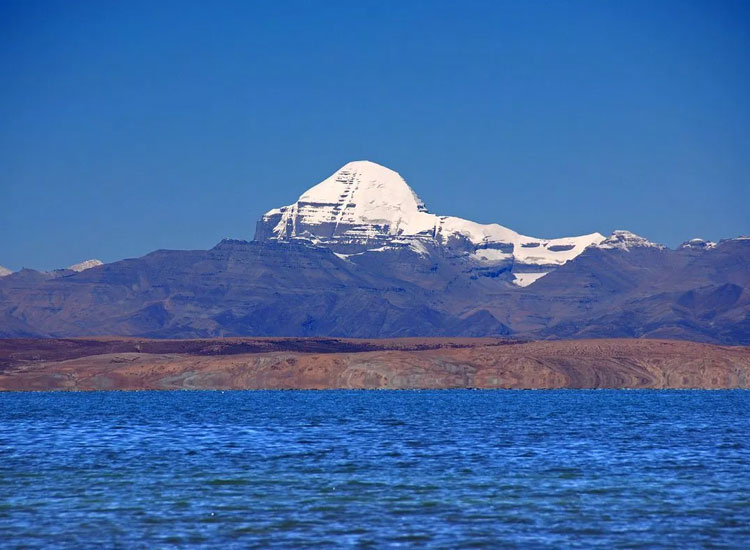 Here is most important details about religious significance of Lake Mansarovar:
Hinduism
According to the Hindu mythology, Lake Mansarovar personifies purity. Thus, the one who drinks the lake water is said to attain relief from all his sins of last 100 lifetimes and reach the Lord Shiva's abode after death. The legends also say that the lake was first formed in the Lord Brahma's mind; thereafter the same was evidenced on Earth. The name of the lake is derived from the Sanskrit term "Manasa Sarovaram" which means 'Mind' (Mansa) and 'Lake' (Sarovaram).
Buddhism
The Lake is also associated with Buddhists and is known as Anotatta in Pali and Anavatapta in Sanskrit. The lake is considered legendary as it is said to be the place where Queen Maya conceived Buddha. There also are a few Buddhist Monasteries located at the shore of the lake. The Chiu Gompa Monastery is one of the major monasteries and is constructed on a steep hill. It is also believed that Lord Buddha stayed and meditated here.
Jainism
According to Jainism, the Lake is said to be associated with Lord Shree Rishabhdev, the first Tirthankara. Ashtapad Mountain, located close to Mt Kailash, is regarded as the place where Lord Rishabhdevji with his disciples attained Nirvana (Moksh).
Recommended Tour Packages 2020
Kailash Mansarovar Yatra by Road
Kailash Mansarovar Yatra by Helicopter
Adi Kailash Trek & Om Parvat Trek
Tibet Monastery Tour Package
Things to do at Kailash Mansarovar
How to Reach kailash Mansarovar
Kailash Mansarovar Yatra by Road
You will take connecting flight to Kathmandu from major cities of India, such as Delhi, Kolkata, Varanasi and Mumbai. After reaching Kathmandu, there are roads that provide connectivity till Mount Kailash and Lake Mansarovar.
Kailash Mansarovar Yatra by Helicopter
Journey by helicopter is advisable for those who are not comfortable traveling in higher altitudes and also for those who have time limitation. Upon arrival at Kathmandu, there is a connecting flight to Nepalganj and further continuing with another connecting flight to Simikot. Devotees further need to fly to Hilsa and then reach Mansarovar.
Checkout Helicopter Tour Package from Nepalgunj
Kailash Mansarovar Yatra via Lhasa
Ans: One could also reach via Lhasa. First, fly to Lhasa from Kathmandu. To reach Lhasa, China Visa is required by both Indian and foreign traveler. Thereafter, the expedition continues with trek through various Tibet towns such as Gyantse, Prayang, Shigatse, Lhatse, etc.
Ques: How many days to complete Kailash Mansarovar Yatra?
Ans: The Kailash Mansarovar Yatra complete Minimum 14 to 18 days.
Ques: How can I book kailash Mansarovar tour package?
Ans: You can easily book online Kailash Mansarovar tour package with India Pilgrim Tours without any hassle.
Ques: What is the cost of Kailash Mansarovar Yatra?
Ans: The Kailash Mansarovar Yatra price is about 1.6 lakh to 2 lakh per person (estimated).
Ques: Kailash Mansarovar Yatra starting dates?
Ans: The Kailash Mansarovar Yatra start from April to October every year.
Ques: What is the best Routes to visit Kailash Mansarovar?