Kailash Mansarovar Yatra is rarest of its kind; a tedious religious Pilgrimage journey through some of India's widely known pilgrimage destination, while trekking on jagged landscapes under inhospitable environment to reach high altitudes, bearing the excruciating cold. Assuming the inhospitable conditions, Kailash Mansarovar Yatra preparation is of paramount importance.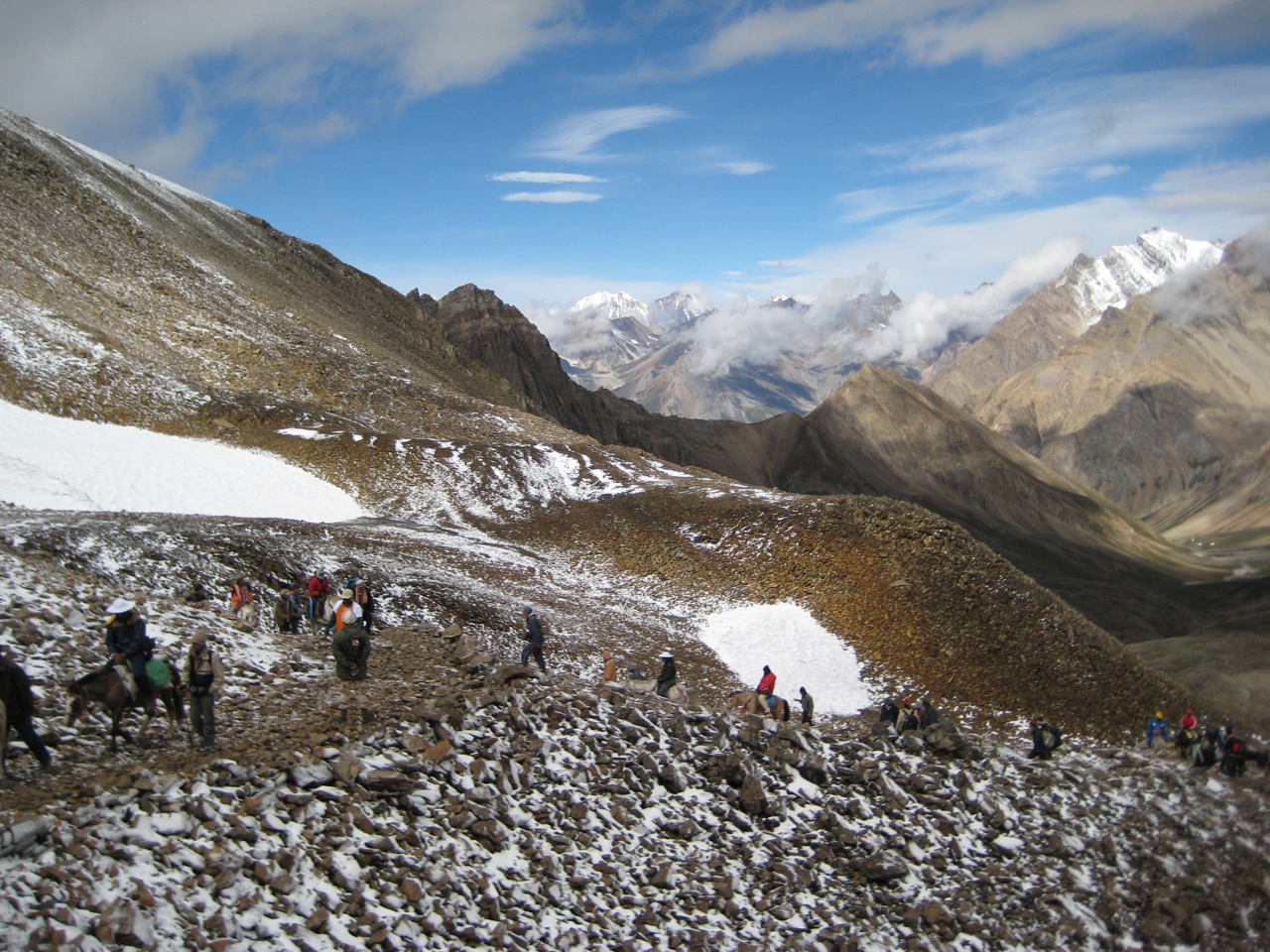 Kailash Mansarovar Yatra is an arduous trek and hence require a lot of preparation
Kailash mansarovar yatra holds utmost religious significance and cultural importance for all sects and societies of India and is the most popular one along with Chardham Yatra in Uttarakhand. But the danger is real on the journey and preparation and faith are required to succeed. To prepare, you must know everything you can about Kailash Mansarovar Yatra.
Religious significance of  Yatra
According to Hindu mythology, Mt. Kailash is earthly equivalent of Mt. Meru, where lies the center of universe's spirituality, Swarg or The Heaven. Reaching this point cleanses one of his/her sins, it believed.
Kailash Mansarovar Yatra package allows you to pay obeisance to Lord Shiva at the revered Mount Kailash and the calm waters of the Lake Manasarovar.
[ Read about Religious Significance of Lake Mansarovar ]
Legends and mythology has it that taking a ritual bath in the lake assures that the pilgrim will attain salvation and entry into Lord Brahma's paradise and a drink of the holy water will cleanse the sins of a hundred lifetimes.
To complete the ritual, one needs to revolve around Mt Kailash and Manasarovar Lake.
How to Reach Kailash Mansarovar?
a.)  Kailash Mansarovar Yatra by Road : For taking 28-30 day trek by road to Mount Kailash and Mansarovar Lake, one must keep a few factors in mind: it must be booked in advance, as the seats are limited and participants are chosen on the basis of lucky draw. Secondly, do not keep your hopes too much on this as only 400 out of 6000 applicants are selected for this trek every year.
b.)  Kailash Mansarovar Yatra by Helicopter : If road trek is not your thing, availing helicopter tour to Kailash Mansarovar is the best way for you. Aboard the winged aircraft and enjoy your journey from Kathmandu to Nepalganj to Simikotand then to Hilsa. It will be a helicopter ride you will not forget.
[ Don't miss-out & have a look on Kailash Mansarovar Yatra Packages ]
Cost of Kailash Mansarovar Yatra?
At indiapilgrimtours.com the Kailash Mansarovar Yatra costs (by Road) around INR 98,000/- whereas the Helicopter Yatra package costs INR 1,75,000. The cost includes charges to book the journey, for food, staying at lodges, China visa fees, transportation, medical tests and entry tickets to pilgrimage destinations in India.
How are the weather conditions?
Weather conditions are unpredictable and changes in an instant. Best time to travel is in the months of June to September as days are quite pleasant and warm during these months, though the mornings and evenings can get extremely chilly.
What kind of cloths required?
Pilgrims must be prepared to bear extreme cold conditions and hence they might need to wear several layers of clothing. Carry several sweaters, multiple T-shirt, thick jeans, thermal woolen jackets, numerous pairs of socks, hats or monkey caps, rain coats, scarves and many pairs of thick gloves.
How to prepare for Yatra
    a.)  Firstly, read this tour planner. No kidding, knowledge is power and with knowledge, you can prepare.
b.)  To get fit, do regular long morning and evening walks, jogging, muscular exercises, stretching legs and arms every day.
c.)  To increase your stamina, run or sprint on walk on treadmills, go on bike rides, and go swimming in pools. Run up and down on stairs regularly, it will give your stamina a major boost up.
d.)  To increase your strength, regularly carry heavy bags, lift weights, use gym machines to increase your upper body strength.
e.)  To bear the altitude, best way is to do regular meditation and yoga.
Extra tips to keep in mind?
a. It is advisable to carry a medical kit containing medicines for all sorts of bodily issues.
b. Quit smoking and drinking.
c. Climb up slowly.
d. Take regular breaks while climbing.
e. Drink plentiful of water.
Pilgrims undertaking Kailash Mansarovar Yatra may also be interested in visiting Buddist temple in Nepal.